Featured
Eco- Humanitaian Artistry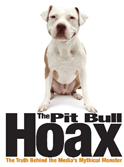 Hat's off to Drayton Michaels for his new documentary film, "The Pit Bull Hoax" that raises awareness and advances compassion for animals.
This is about specific breeds of dogs and pending legislation that dictates their owners surrender them for destruction.
Listen to Drayton Michaels & more about this issue here at "Sentenced by Profile". GO!
---

Animal Therapy pioneer, Nancy Stanley founded Tender Loving Zoo, a NPO that introduced "Animal Therapy" to severely handicapped children and to convalescent hospitals for the elderly.
The mission for "Pillow With a Heartbeat" is to continue Truffles' journey, bringing children of all nations together with Truffles as their "Pied Piper", particularly children who are battling life-threatening diseases.
---
Recognition for Artists!
We recognize and honor artists who have created art with compassion for the protection of animals, nature and the environment.
---
Recognition for Advocacy
We honor and recognize advocates actively working for the protection of animals from cruelty.
---
Many of the Artists and Advocates recognized through the WFL Endangered Stream Live "Art of Compassion" program have appeared on one of our shows or have collaborated with us by contributing resources or content in support of animals and or their habitats. We additionally recognize those who have made a major impact on society by raising awareness for the protection of animals, nature and the environment.