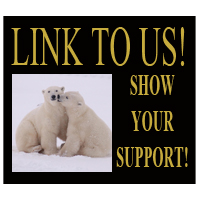 WFL Endangered Stream Live
Global Connections

---
$5 off all JointMAX joint supplements! (Coupon Code: JOINTMAX5)
---
---
---
Fetch! Pet Care is the nation's most trusted name in professional at-home pet sitting, dog walking and private boarding services. Fully bonded and insured, satisfaction guaranteed. Call 1-866-FETCH-ME or visit http://www.fetchpetcare.com to schedule a free in-home consultation.
TALK RADIO FOR ANIMAL PROTECTION
Have an Cruelty Free or Eco Friendly Event?

Need Exposure?

WFL Endangered Stream Live event coverage is available. Options include Banner Display, Full Advertising, Live Coverage, Photography, Audio Interviews, Display Pages and more.

Invite us to cover your next event today

---

---

International Photographers Nigel Barker and Luo Hong Open World Environment Day Photo Exhibit at the United Nations
New York




---

---

Every year, the Genesis Awards pays tribute to the major news and entertainment media for producing outstanding works such as these, which raise public understanding of animal issues. As much as film, television, print and the arts reflect societal attitudes, they also help shape and change those attitudes. The mass media have the power to spotlight animal issues to vast audiences—literally at the speed of light.

This year's gala and awards ceremony were held in tribute to The Humane Society of the United States' Protect Seals Campaign.

Wyler Award Recipients

---

---

A Sealed Fate?

A Nigel Barker Film

Nigel Barker & The HSUS

Present

"A Sealed Fate?

A Traveling Exhibit for Protect Seals

---

---

Worldest 2009

Highlights

WorldFest, a solar-powered, vegan, and sustainable music festival attended by many celebrities interested in animal welfare, the planet, and a healthy lifestyle. Mariana Tosca hosted the Main Stage events which included appearances and performances by Tippi Hedren, actress and founder of the Shambala Preserve, Kathy Freston, bestselling author of Quantum Wellness, Captain Paul Watson from Animal Planet's Whale Wars and Persia White from the hit TV series.

An Update on Sea Shepherd News with Captain Paul Watson

Sea Shepherd has a lot of preparation to do in organizing for their return to Antarctica in Dec ember. "We're trying to go down with 2 ships. We were able to cut their quota in half last year and if we can get two ships we might be able to cut it down to 90%" Paul said.


Lush has been helpful withSea Shepherd's campaign to end sealing in Canada and shark finning worldwide. Watson said, "we just got a big victory with the seals because the EU Parliament passed a bill to ban seal products which meant they only took 21% of their quota." Canada had set out to kill over 330,000 baby seals this year. "So it was a good year for the seals and hopefully we can have the same kind of impact on shark finning" said Paul.


Sea Shepherd also has ongoing work in Galapagos where they are confiscating shark fins at the airports and ports. Paul also said, "we have surveillance parked in the northern islands so we're cutting down poaching quite a bit.


---

---
Genesis Awards
CONGRATS TO EVERYONE!
The Talk Show winner is... Oprah Winfrey! Producer Caroline Ziv and Supervising Producer Lisa Morin accepted the award on behalf of Oprah.

---
"A Sealed Fate?"
A Nigel Barker Film
Nigel Barker travels to the stunning ice floes off the coast of Canada's eastern shore to film the birth and the ensuing hunt of the harp seal pups.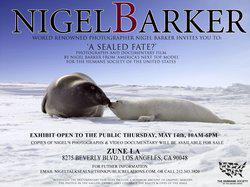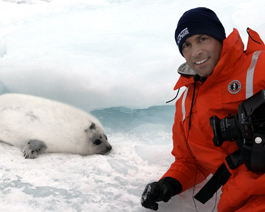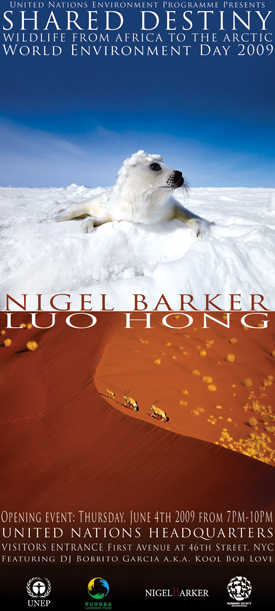 ---
"Seal Warriors"
Featuring Captain Paul Watson & Nigel Barker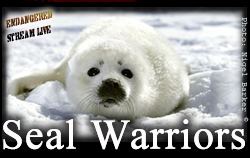 ---
Featuring Captain Paul Watson & Nigel Barker
Help spread the word to save the seals.
Premiere: Sun 4/25/09
Show & Resource Page GO!
Show your support! Comments: GO!
---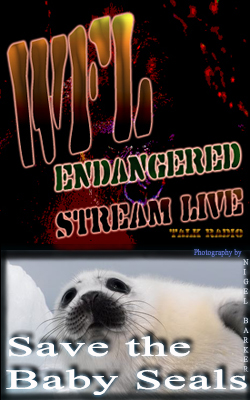 ---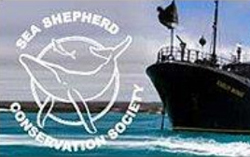 ---
WFL ENDANGERED STREAM LIVE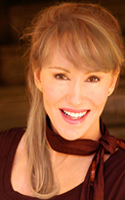 "As guardians of nature in the stewardship of our planet, our endowment of intellect and creative talents are gifts to humankind that should be used for the benefit of all living creatures"
-Katia Louise